Computer Arts New Talent competition 2019.
Computer Arts magazine ran a competition for students and recent graduates to design their front cover, entitled New Talent. My submission plays with the phrase "bright eyed and bushy tailed". That is how I felt starting my freelance career. Computer Arts shortlisted my design and published in the August 2019 edition of the magazine.
https://www.creativebloq.com/computer-arts-magazine
I wanted to express my personal style of bright colours, bold copy and simple shapes. Making things that look fun and friendly is a huge goal for me and I wanted my cover to jump off the magazine rack and stand out among competitors.
This was created wholey in Adobe Illustrator – my favourite of the Adobe suite of software. Computer Arts New Talent competition is an annual opportunity so I would encourage any student or recent graduate to have a go and submit their ideas.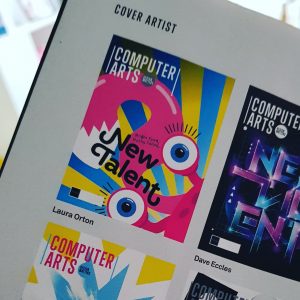 If you love this style of illustration then you should check out my animation Natures Got It Covered